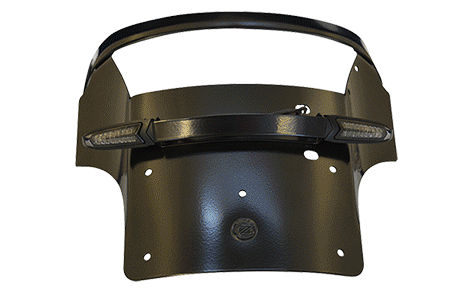 WELCOME TO CHOPZ DESIGN
ChopZ Designs have created an alternative to the rear licence plate / inner fender assemblies currently on the market. We wanted the rear licence plate mount to take up less area and show off the fat tyre. These stock inner fender structures of the FXSB® and FLFB®, braces the fender at the same time as holding the plate.
We had to make something just as strong, but still get rid of the excess metal.
When Andrew from ChopZ was presented with some new products from Joe at KPR Industries, their creative ideas started to flourish. Andrew's fabrication, design and engineering skills all came together to produce these units quickly and with quality.
This new plate assembly has been designed to not touch the rear fender except
for the mounting points on the struts. It also uses the original hardware to save money. This clever design eliminates any squeaks or rattles.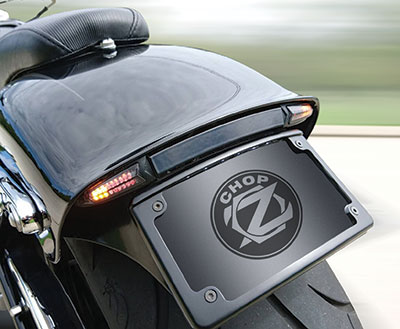 THIS IS NO SIMPLE TAIL TIDY
When replacing a factory made inner fender with a ChopZ assembly,
not only do you enhance the overall look but also re-stabilise the rear fender
Now available for the 18-up FLFB Fatboy and 13-17 FXSB / 18-up FXBR Breakout